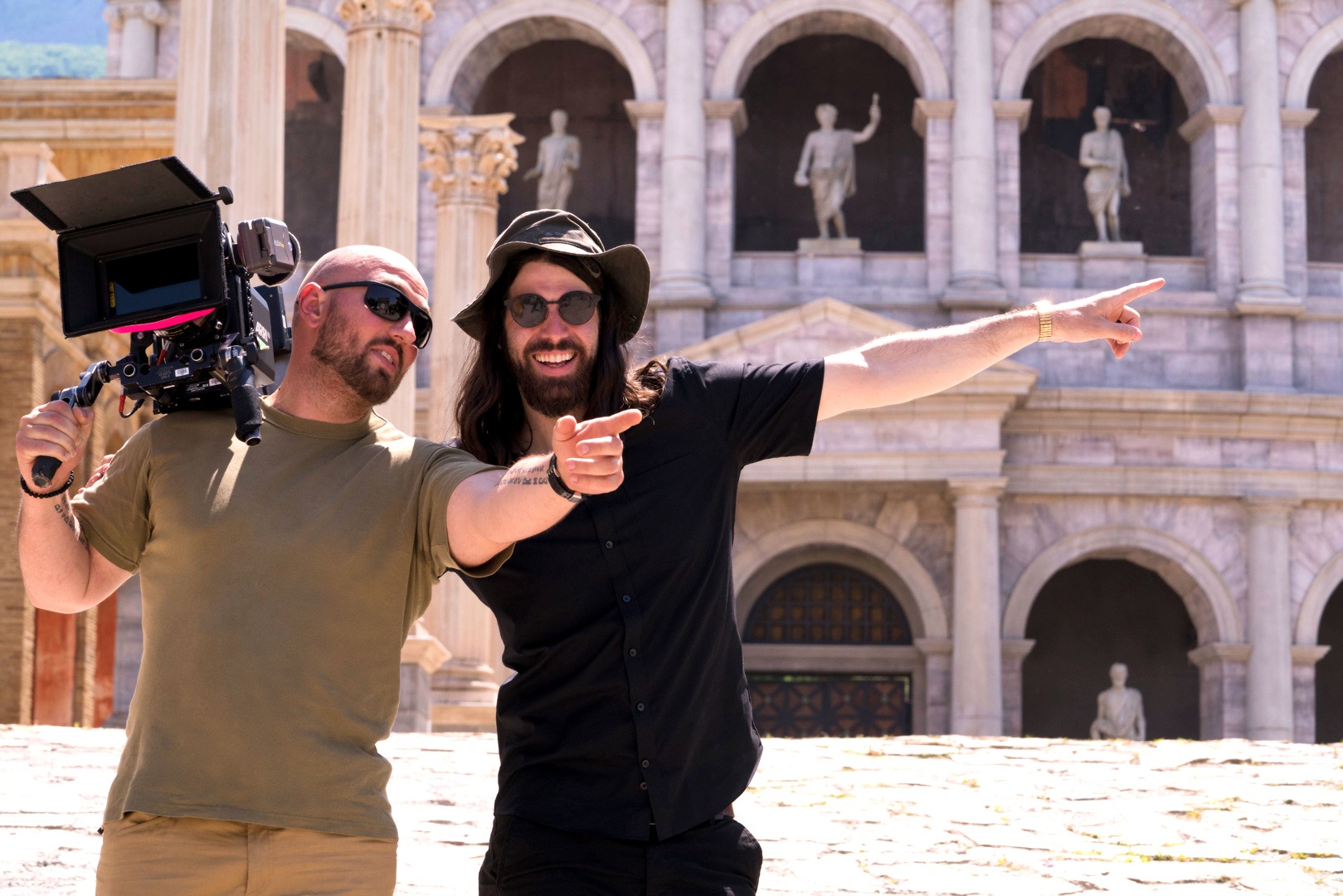 Andrew Rodger and I posing for British Cinematographer Magazine on "Plebs" set.
About Me
I've been exploring variable creative pathways throughout my so-called "life journey" since I was a teenager.
Photography and cinematography easily gained my fascination when I was only 16 years old and I knew then and there that this is exactly what I'm gonna do for the rest of my life :)
I attended the Bulgarian "National Academy for Theatre and Film Art" with Cinematography and slowly started exploring the endless possibilities of the world of film making. I quickly realized that steadycam is the perfect "niche" for me.
I started learning how to work with a steadycam and by 2007 I already had my first steadycam project - the TV show "Who wants to be a millionaire", followed by the music show "Sign with me".
After successfully finishing these 2 projects, I had the opportunity to work on:
- Deal or no Deal 2009-2012
- Eurovision Bulgaria 2012
- Your Face sounds Familiar, Seasons 1-7
- Dancing Stars 1/2/3 2008-2013
- The Mole 1/2 2013-2014
- Junior Eurovision 2015 – The Big one
- X Factor 1/2/3/4 2011 – 2017
- The Masked Singer 2019
- Football - Bulgarian National team matches 2018 – Present

In 2011 I shot my first feature-length film followed by numerous productions of the same type, a few of which are:

- "Operation Shmenti Capelli" 2011
- "Undercover" – TV Series
- "They Found Hell" feature movie 2015
- "211" – feature movie with Nicolas Cage 2018
- "We die young" – feature movie with Van Damme 2019
- "Plebs" British TV series
- "Jarhead: Law of return" - feature movie with Robert Patrick 2019
- "The Texas Chainsaw Massacre" 2021 (post production)
- "Cobweb" - feature horror movie 2021 (post production)

Besides steadycam, I also love my role as a camera operator and I'm most experienced with handheld. 
I own the following equipment:
- Betz Tools Rig
- 3A ARM Upgraded
- Betz Vest
- Betz Tools Wave Stabilizer System
- Alien Revolution Rig;
- Wireless focus C-Motion 2 channels
I'm also a Ronin/Movi operator and I own a Ronin 2 with technician.